For conferences, celebrations and events
From events in small groups to events of more than 100 people, the Hotel Royal is a good place to host your event. We will set up the room with the required equipment to fulfill your wishes. If needed, we can provide a projector, projection screen and flip-chart. We also offer individual and professional support for company or private events – with or without catering. This way you are able to fully concentrate on the content of the event.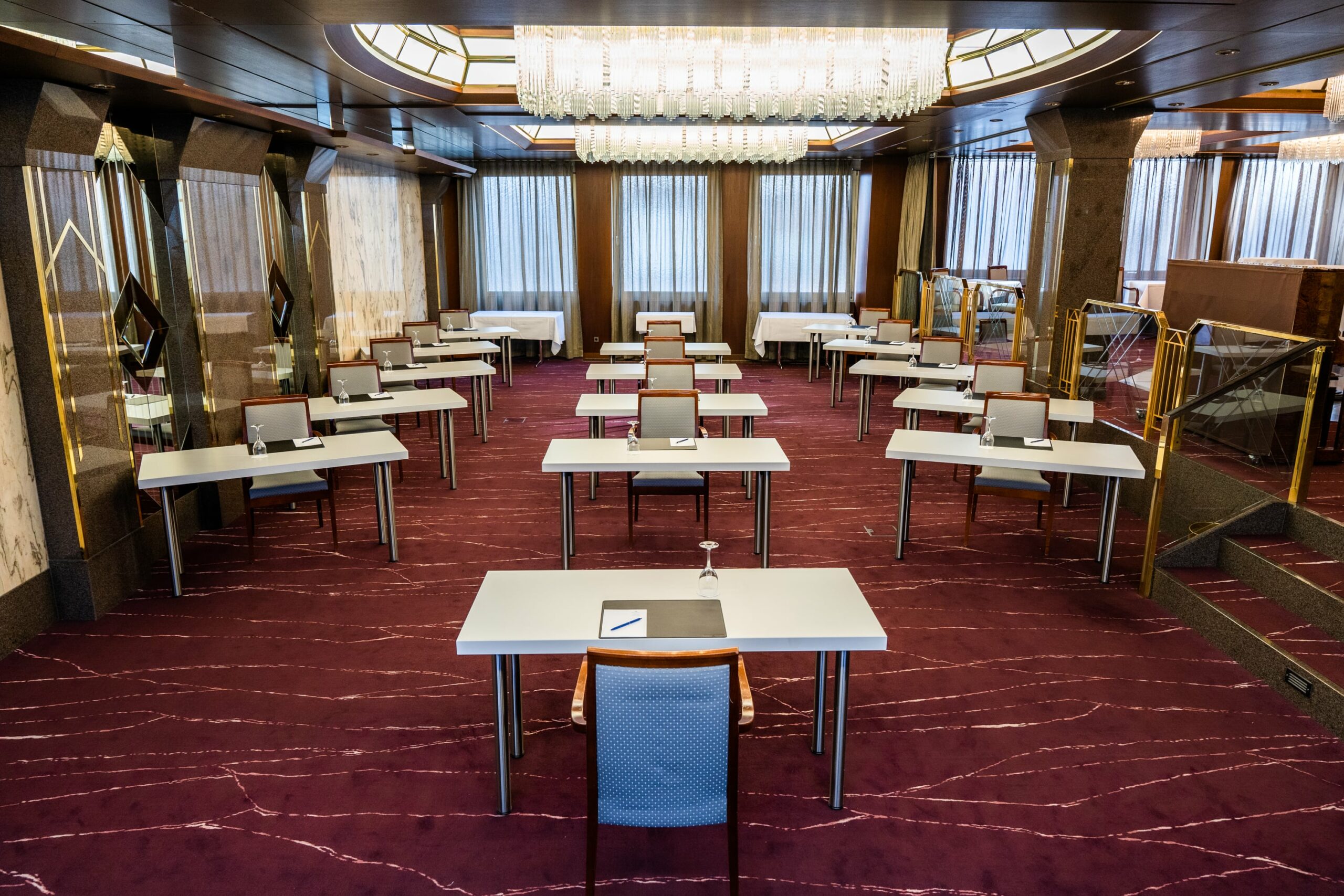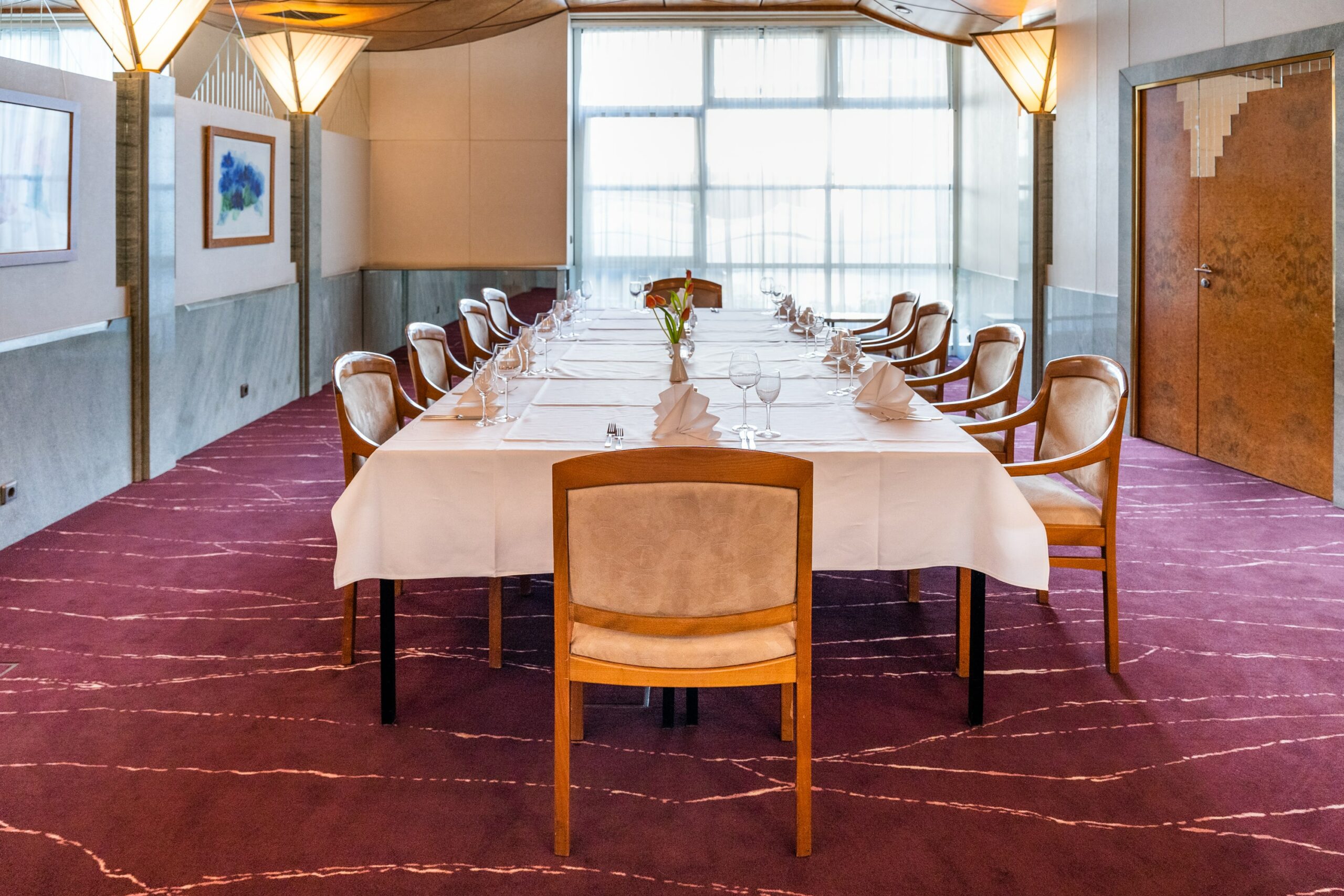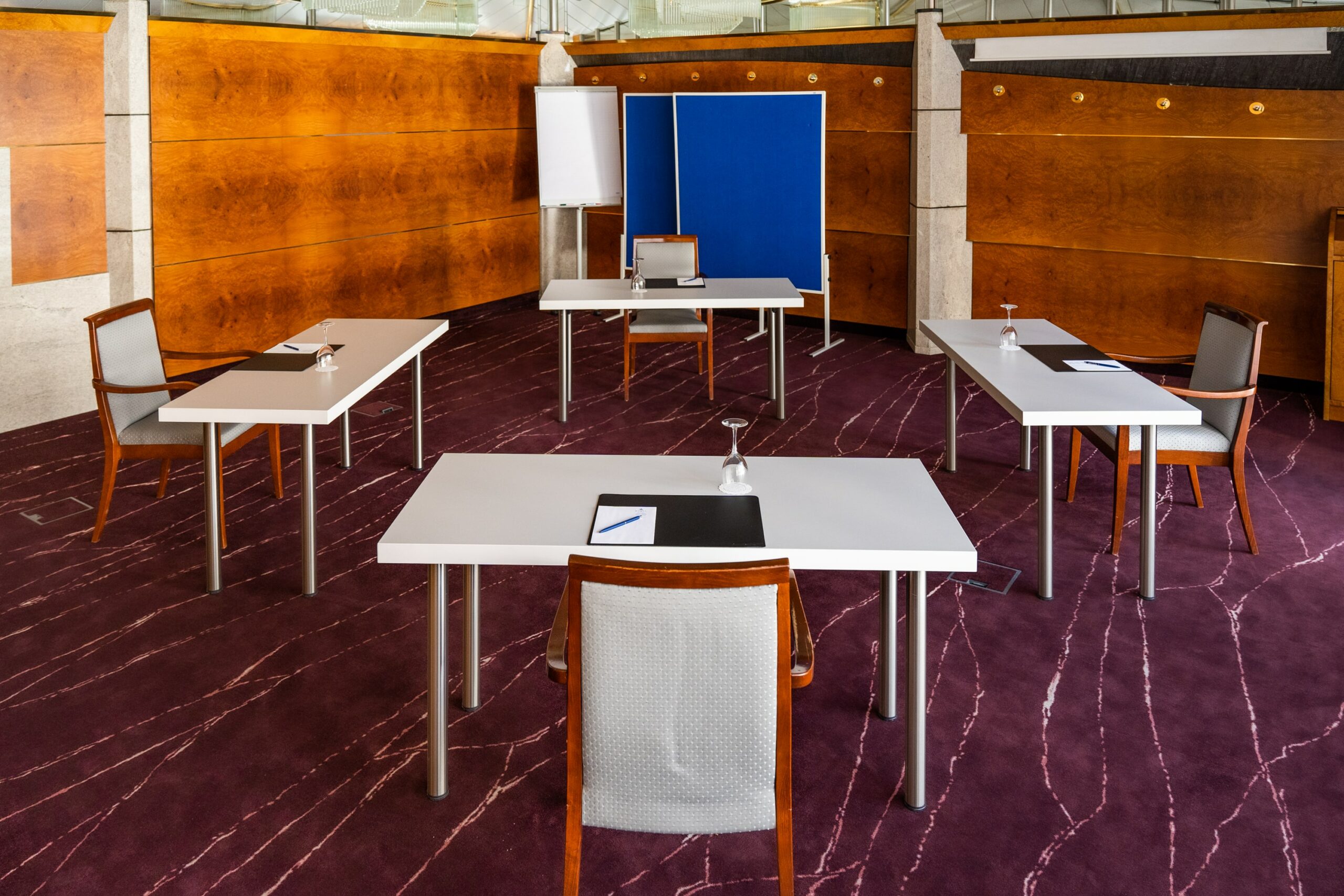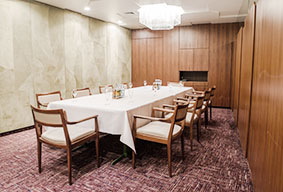 For events on a grand scale, our Conference hall I is exactly what you need. Up to 100 people can be seated in this nobly decorated hall.
Would you like to consult with a smaller group of people?
Conference hall II offers seating for up to 35 pepople.
The perfectly lit Conference hall III with seating for up to 25 people offers the perfect conditions for a successful, modest conference.
Would you like to discuss important issues in a small, personal meeting? Our Conference hall IV offers up to 15 people the opportunity for an informative exchange.

For a smooth process
No matter the size of your event, we offer you individual and professional support to ensure that you will have a successful event.