A reason to celebrate
You have something to celebrate? Whether a birthday, baptism, wedding or any other occasion we would happily and actively like to support you. In Hotel Royal you will find the right hall for your event. Our four event halls can seat between 15 and 100 people. Our staff will help you with the planning and execution of your event from the decoration to the champagne reception.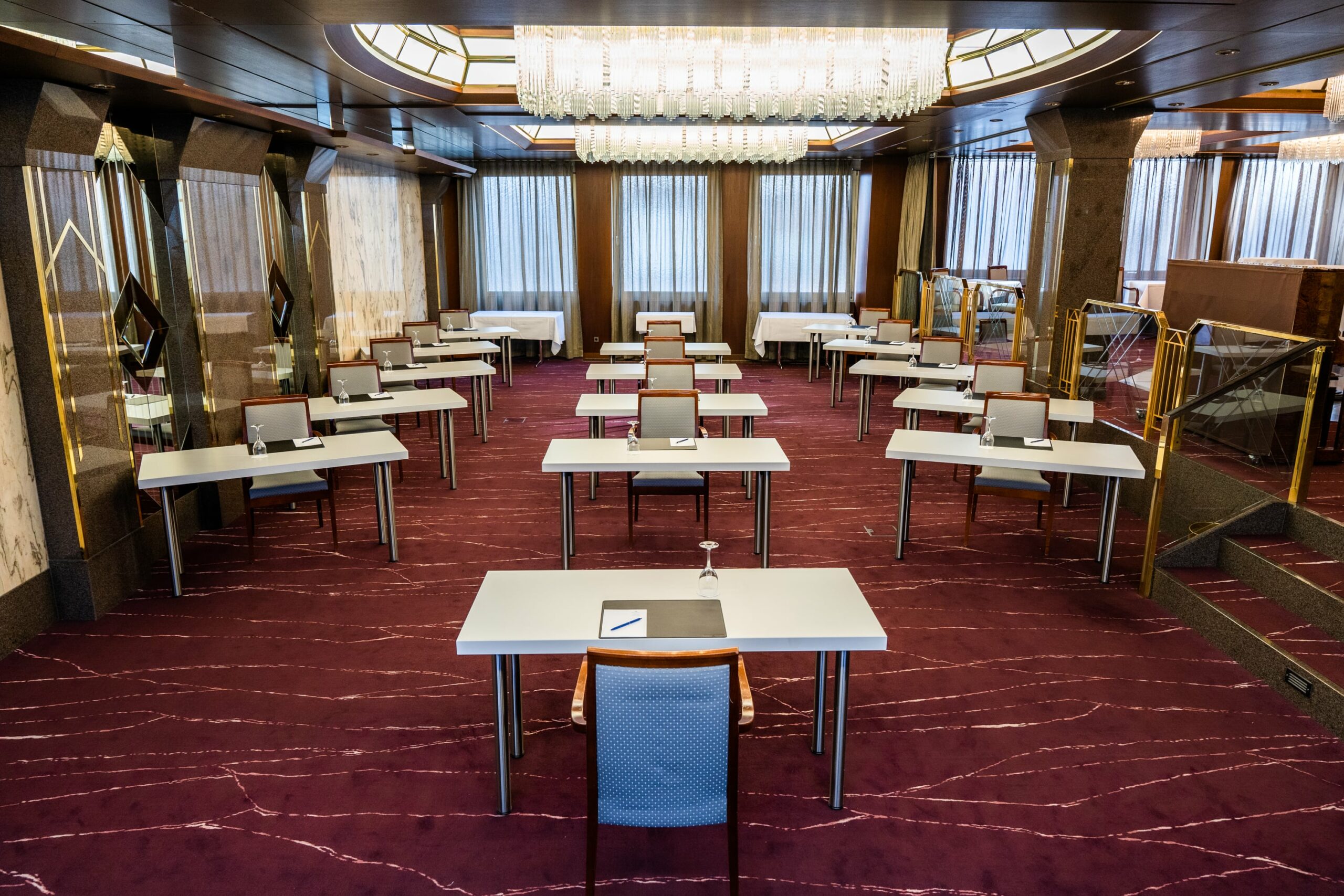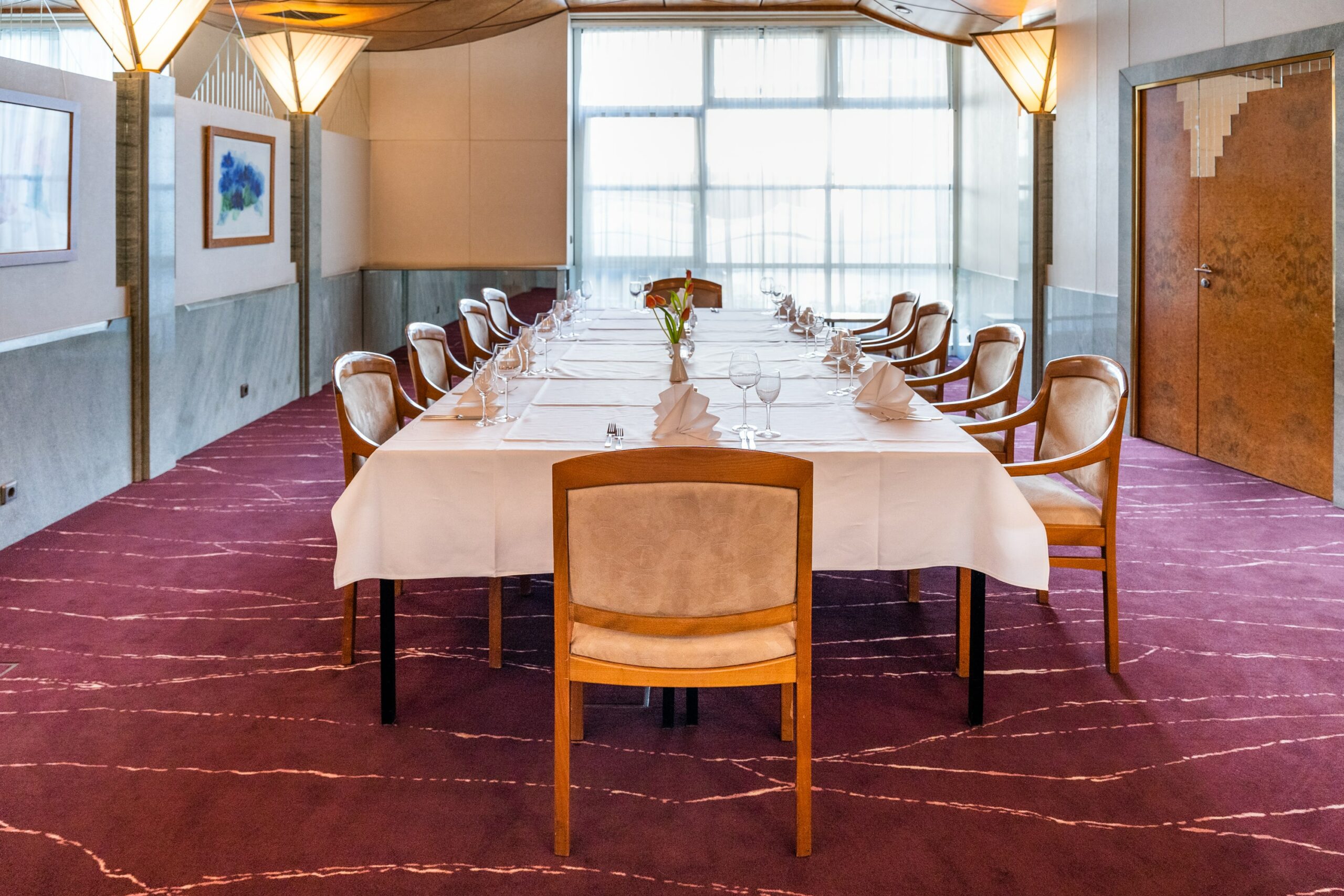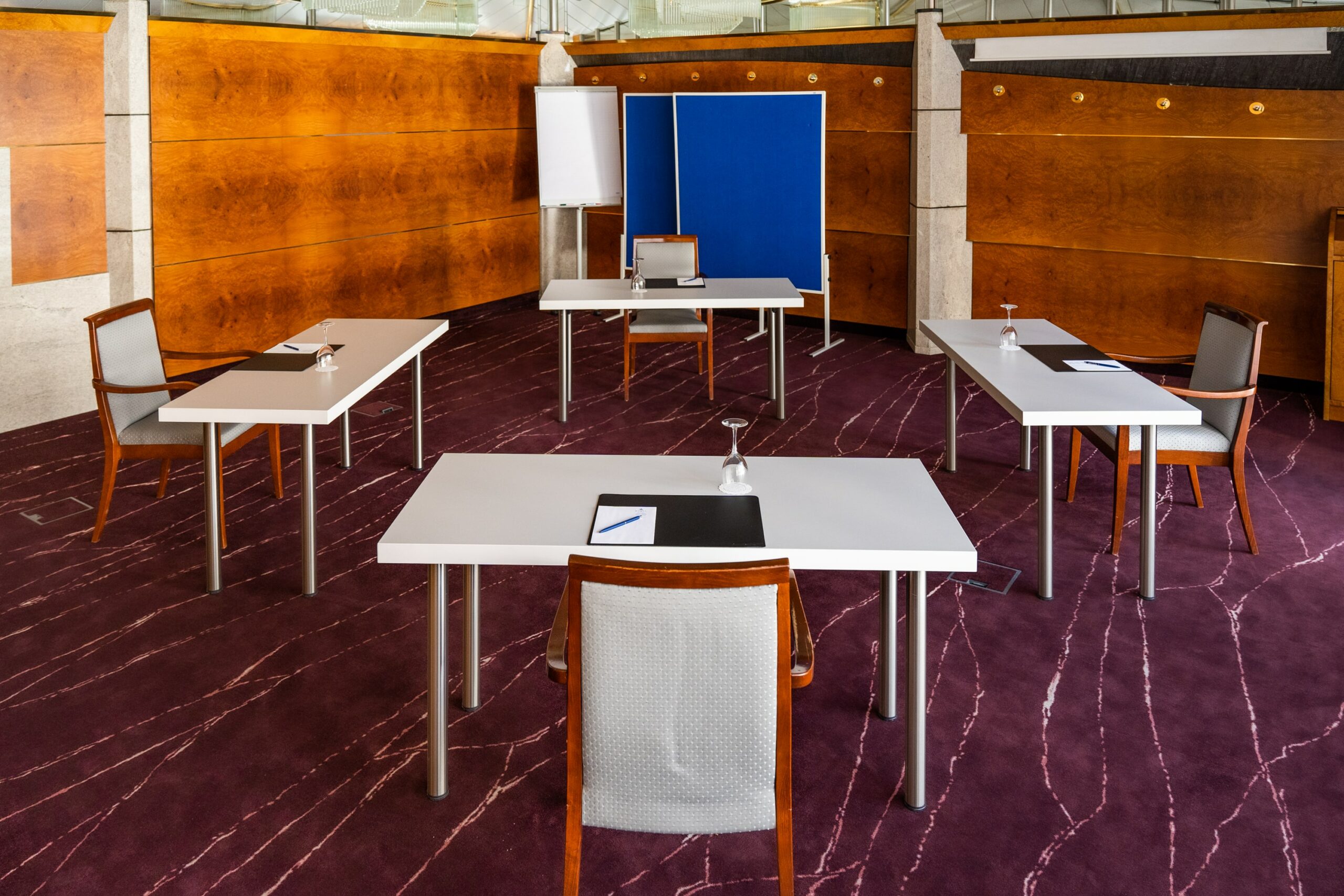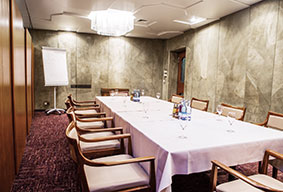 Are you planning an extravagant celebration on a grand scale? Our Conference hall I is exactly what you need. Up to 100 people can be seated in this nobly decorated hall.
Would you like to consult with a smaller group of people?
Conference hall II offers seating for up to 35 pepople.
The perfectly lit Conference hall III with seating for up to 25 people offers the perfect conditions for a successful, modest conference
Would you like to discuss important issues in a small, personal meeting? Our Conference hall IV offers up to 15 people the opportunity to have an informative exchange.

For a smooth process
No matter the size of your event, we offer you individual and professional support to ensure that you will have a successful event.